We are Hiring- come join our team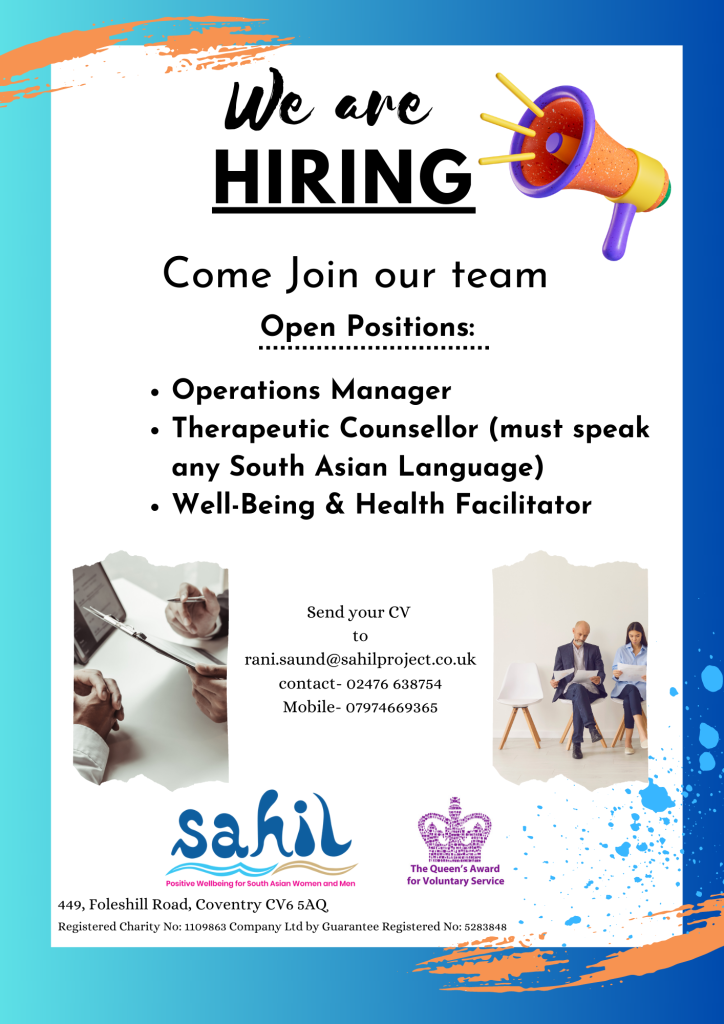 🌟 Join Our Team at Sahil Project: Operations Manager, Therapeutic Counsellor, and Well-Being & Health Facilitator Positions Available! 🌟
Are you ready to make a positive impact and be part of a transformative project? Sahil Project is thrilled to announce that we are expanding our team and currently have exciting job opportunities available for passionate individuals like you! If you have a desire to contribute to the field and help change lives, we want to hear from you.
🚀 Positions Available:
Operations Manager: As our operations Manager, you will play a crucial role in coordinating and optimizing our day-to-day activities. Your organizational and leadership skills will drive efficiency and ensure the smooth functioning of our project.
Therapeutic Counsellor: We are seeking a compassionate and skilled Therapeutic Counsellor who can provide valuable support and guidance to individuals in need. Your expertise will be instrumental in empowering our project's beneficiaries to overcome challenges and lead fulfilling lives.
Well-Being & Health Facilitator: As our Well-Being & Health Facilitator, you will be responsible for promoting health and well-being practices among our team and the community we serve. Your dedication to wellness will create a positive and nurturing environment.
💼 How to Apply:
If you're excited about these opportunities and want to be a part of the Sahil Project's journey, contact us at 02476 638754, 07974669365 for further information and application details. We can't wait to learn more about your qualifications and how you can contribute to our team.
Join us on this meaningful mission to make a difference in the lives of others. Apply now and help us create a better future for Coventry & Warwickshire! 🌈 #JoinSahilProject #CoventryJobs #WarwickshireJobs #WeAreHiring